Do you see what I see in the photo above?
Mia.
She blends in pretty well with the coloring of the snow and the leaves.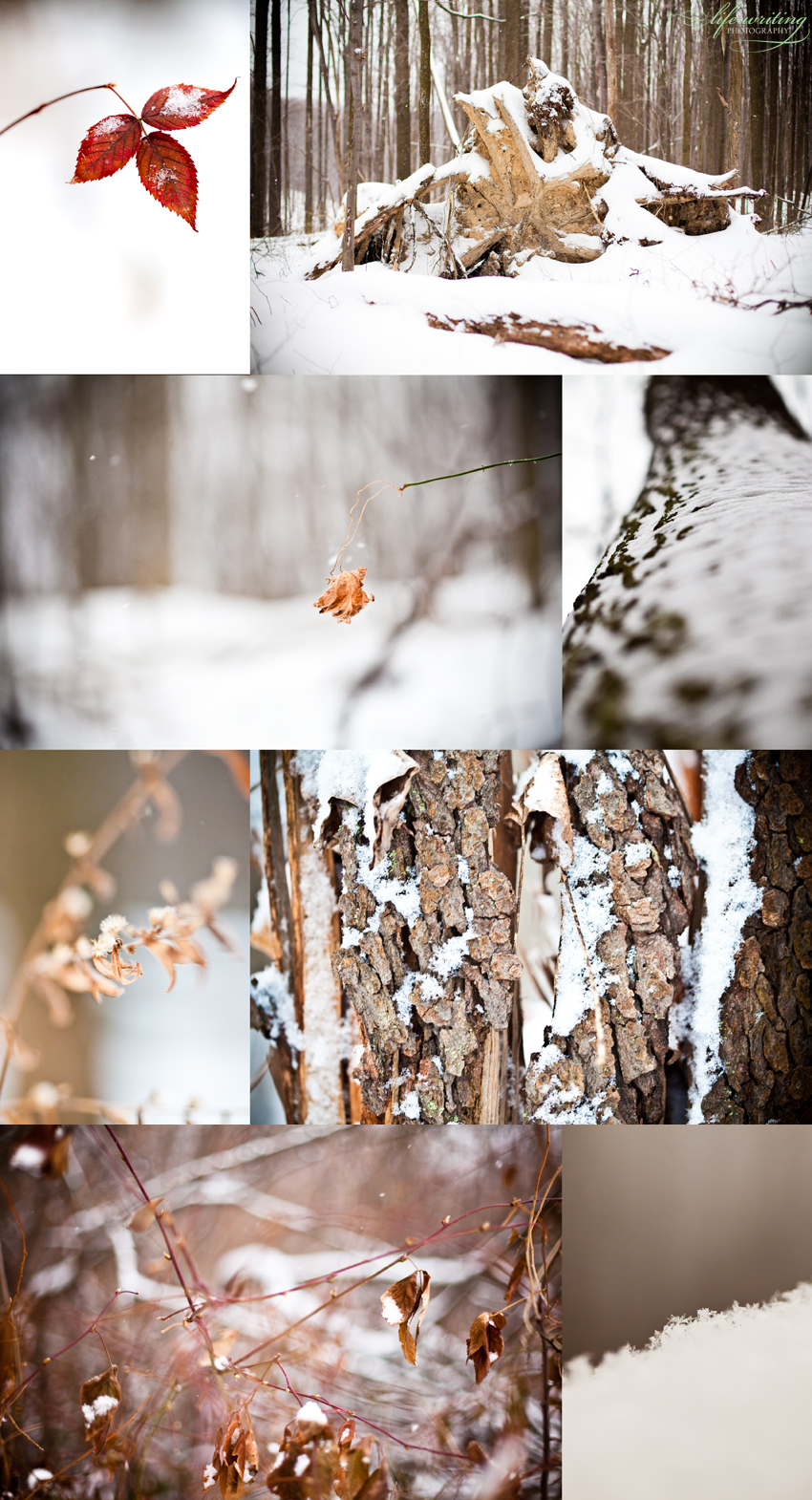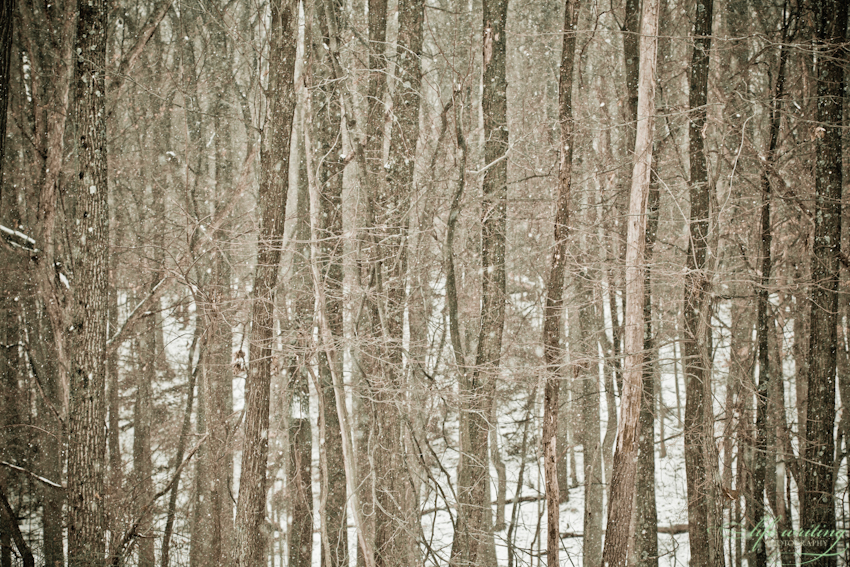 A couple days before Christmas, we (Mary and Kaz – my parents in law and Kenzo – the hubs) went hiking at Cooper's Rock in WV while it was snowing.  I was in heaven!  Or at least imagined myself to be "walking in a winter wonderland."  It was so pretty and so calm and I walked SO slowly to take photo after photo of the beauty.
Oh yeah, and of course, I attacked Kenzo with some snowballs . . . which Kaz captured below!
and I got him to agree to make snow angels with me . . . which he was better at, but I am blaming that on FL.