I thought that this post was appropriate tonight, as I sit in the one state in the country that did not get snow today.  I know that it can be a pain, but I hope that most of you (who do not live in Florida) are able to enjoy its beauty today too.
Call me a Floridian or an idiot or whatever you will . . . but until December 2009, I did not know that "snowflakes" were actually flakes.  I had no idea that to the human eye, they really looked like the hand made snow flakes we made in elementary school by folding a piece of paper and making various cuts out of it.  During the six years that I lived in NC, I might have seen snow six times and the snow there seemed like little tiny balls, so I thought if you put that under a microscope, then you would see the individualized pattern of each one that I had heard talked about before.
You can imagine then, my delight and surprise when I first witnessed these pretty little things.  We were skiing in WV last December (2009) and flakes began to gather on my jacket – and I was amazed.  I was like a little kid, getting to meet Santa Claus.  I could not stop looking at them, playing with them and awing at their beauty and delicacy.  I think that Kenzo was laughing inside at my awe, but he certainly played along with me, pointing out big ones, small ones, ones that looked like ninja stars, etc.
As we headed up to West Virginia again in 2010, armed with my macro lens, I told Kenzo I could not WAIT to snap pictures of individual flakes.  SO . . . at the first snowfall, I bundled up and spent an hour outside, playing.  Here are some of my favorites.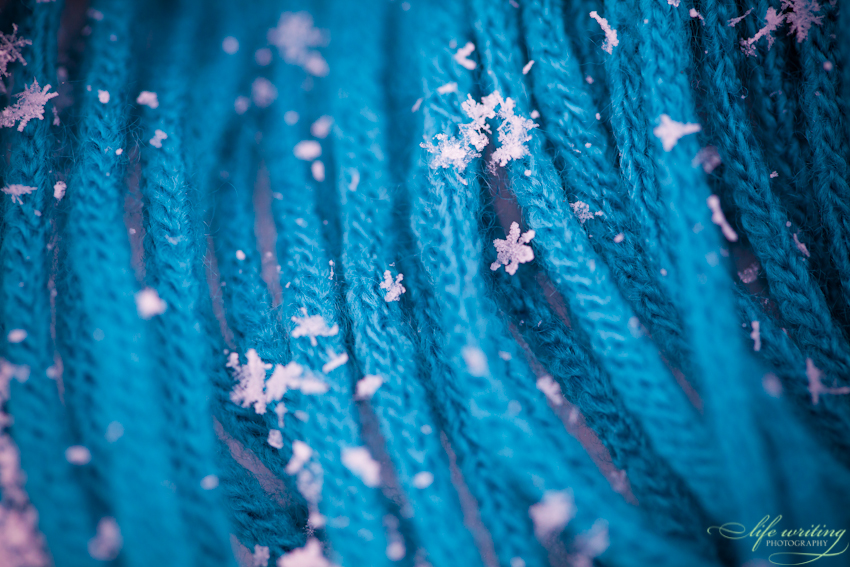 PS . . . since I always have my camera on me and take more photos than I probably should . . . I thought I would share some of my favorites on here from our holiday.  SO . . . be prepared for four more days of "traces of Christmas" 2010.